messy eaters, dirty paws & brand new denim--these are just some of the things our chairs & couches have survived over the years (and they're not afriad to tell the tales). 
time and time again, we hear that repurposing furniture, especially furniture we already own, is one of the best ways to cut down on both cost & environmental impact. but dealing with upholstery can make the staining & painting we use to refresh wood furniture seem like child's play. 
before you head to youtube & try to reupholster a grungy chair or couch, give it a deep clean with this DIY green cleaning recipe! 
here's one of our dining room chairs that has seen better days. you can see the build up of stains & the remnants of dog mess that I just don't want to know the source of.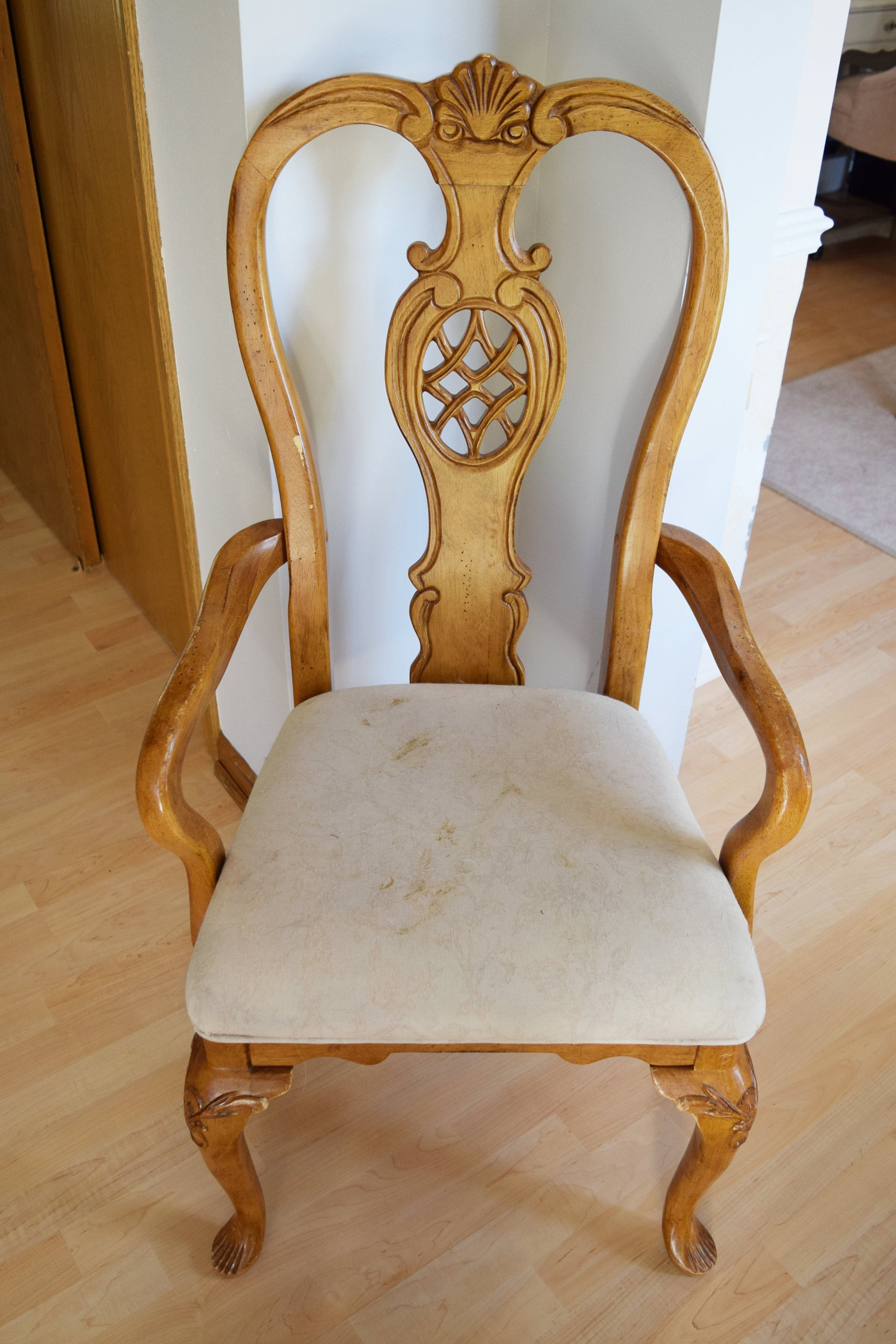 this recipe is for one chair, but you can double or even triple it depending on the size of the piece. i do not reccommend making this in bulk because it works much better when it is hot & fresh. 
you will need:
-8 ounces of distilled water
-1 tbsp arm & hammer washing soda
-a drop of dish/laundry detergent
-between 1 tsp-1 tbsp hydrogen peroxide (3%)
boil the distilled water & dissolve a heaping tablespoon of arm & hammers washing soda. dillute a squirt of something sudsy, either dish soap or laundry detergent, in a bit of water before adding to the washing soda solution. 
if the fabric is light colored, you might want to add hydrogen peroxide. since this chair had such dark set stains, i added a tablespoon to the mix, but i recommend starting with less (even one teaspoon) & spot testing before moving forward with this ingredient since it can bleach the fabric.
place your piece of furniture over some old bath towels if you're doing it indoors, or feel free to take it to the patio/driveway/any outdoor space. if there is wood or areas you'd like to protect, cover them with painter's tape.
while the mixture is still hot, dump it straight onto the surface to completely saturate the upholstery. use a rag to press into the foam & make sure all parts of the cushion are covered. if you have actual gunk dried on it, use the rag to LIGHTLY buff it out while it is soaking wet (but don't rub too hard--this can make stains worse!)
now you just leave it dry & let the magic happen! with my chairs, i left the solution on them as-is, but if you're using a fabric you're worried about discoloring/if it is too sudsy, just give it a rinse with another boiling batch of plain rinsing water.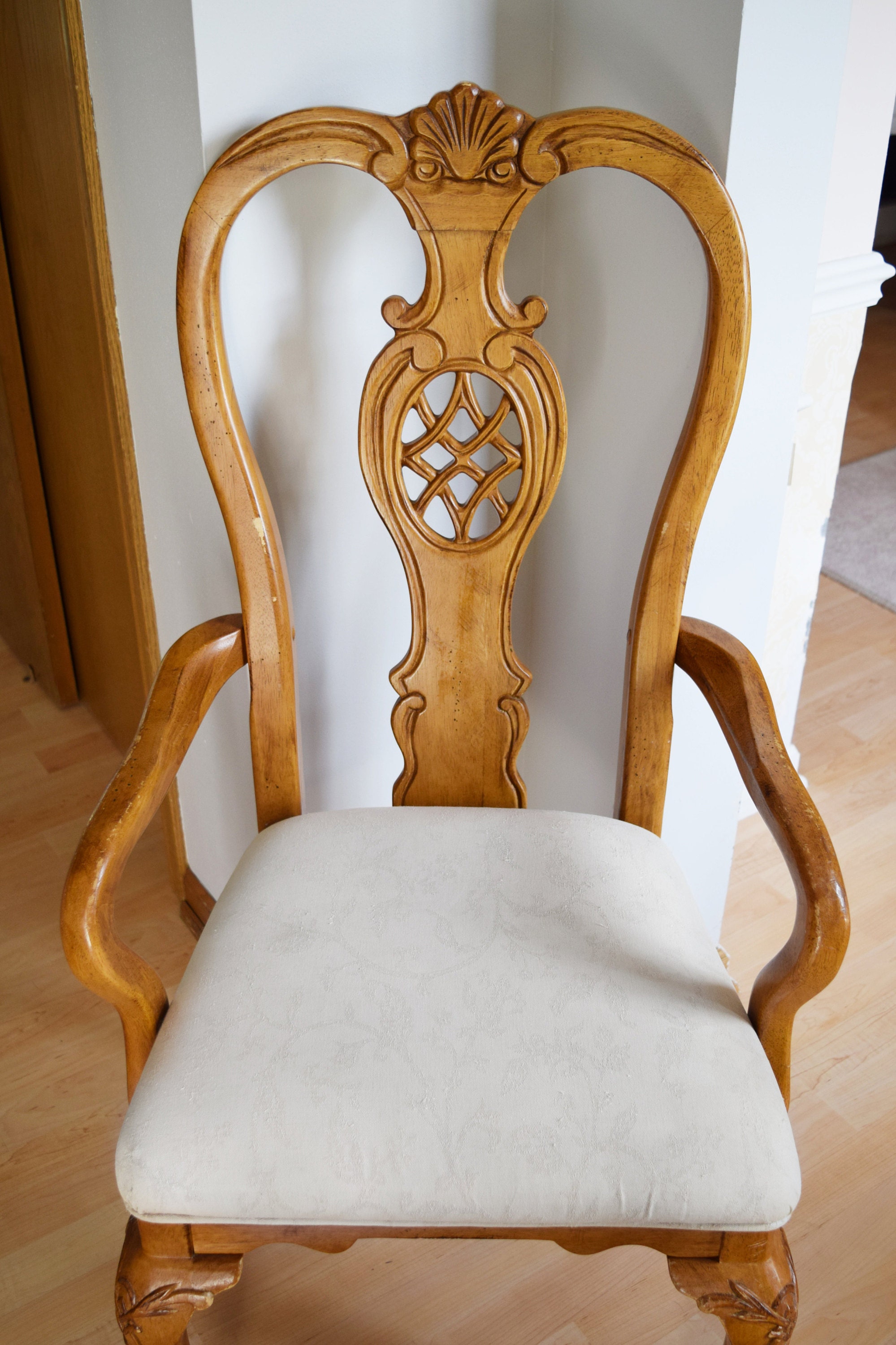 the best part about this formula is that it can be tailored to the piece itself. feel free to experiment with the amounts (just make sure to spot test with higher concentrations!). 
a second batch on really tough spots might be necessary, but the one treatment has been enough to get my furniture through some rough times. give it a try & share your results with us by tagging @virenapothecary on instagram!